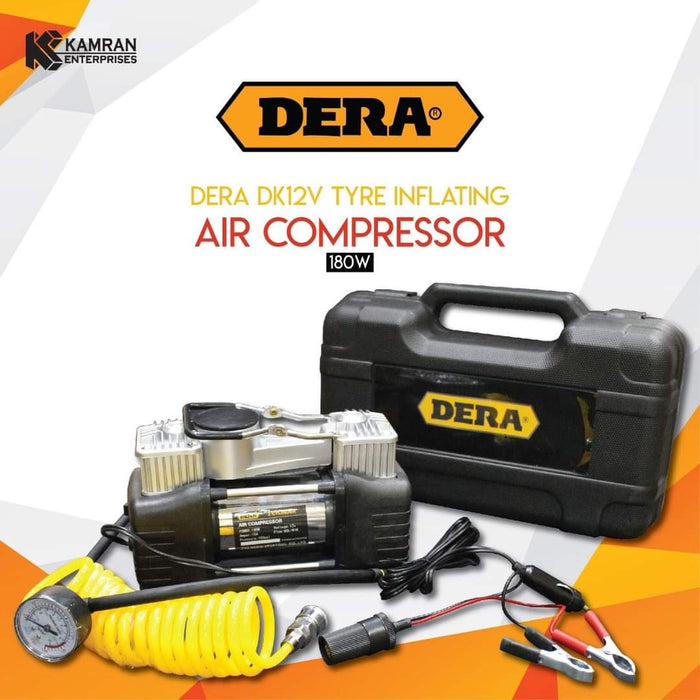 DERA DK12V DOUBLE CYLINDER TYRE INFLATOR AIR COMPRESSOR WITH TYRE REPAIR KIT - 180WATTS
This powerful 180W Dera Air Compressor is used to inflate tires and runs on 12 volts. It has a flow rate of 80 L/min and delivers a maximum of 150 psi.
Inside the box you will get a direct battery connector, along with a yellow slinky hose and a gauge to check pressure. It also includes 3 to 4 types of pins which you can use to inflate items like a football.