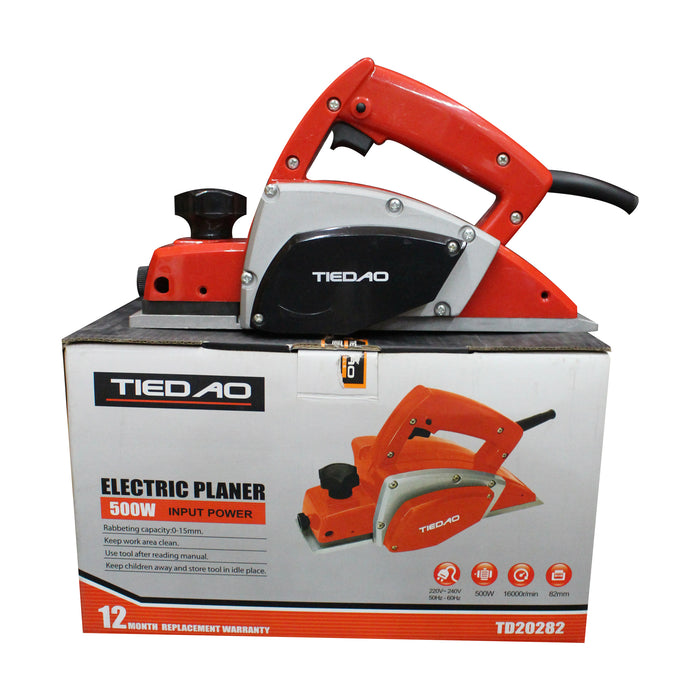 TIEDAO ELECTRIC PLANER TD20282 - 500WATTS - 100% COPPER WINDING - HEAVY DUTY
WATTS: 500W
PLANING DEPTH: 0-1MM
RABBETING CAPACITY: 0-15MM
NO-LOAD SPEED: 16000R/MIN

TIEDAO Professional Series Electric Planer TD20282 (or electric planer) rides on a shoe or soleplate. Like a jointer, the planer has blades mounted on a cutter head or drum that spins at 16,000 rpm, removing wood equal to the difference in elevation between the front and rear shoes. The front hand grip doubles as a depth-adjustment gauge. The gauge, with its built-in scale settings, turns back and forth to move the front planer shoe up or down, setting the depth of the cut. Depending on the depth you set, the planer removes lots of wood (1/8 in. per pass) or, like a belt sander, a little (1/64 in.). Get the most out of the tool by mastering the right way to hold and push the planer. Properly balancing your body ensures the safety and the best planning results.