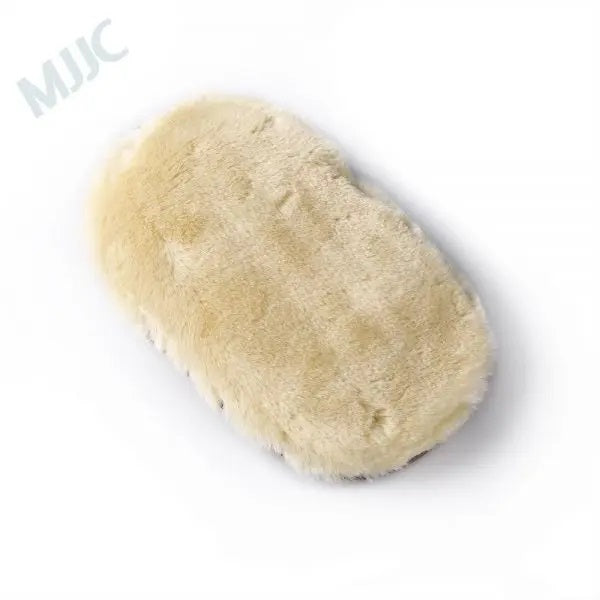 MJJC High Quality SYNTHETIC LAMBSWOOL WASH MITT Single Side Best Value
Features:
Minimal drag – no dragging dirt and debris across your paint creating swirls.
Safe on all surfaces – does not scratch even the most sensitive surfaces.
Low maintenance – machine washable*
Soft mesh backing – ensures a tight grip at all times and no more dropping the wash mitt/pad.
Reduces hand fatigue versus traditional mitts.
Hanging loop to aid in air drying
Description:

Lambswool is the best washmit to use when cleaning, valeting or detailing, this synthetic washmit is a great alternative to the more expensive Lambswool mitts available. Always useful to have a spare few mitts lying around.
Synthetic Wool Wash Mitt will fit over your hand comfortably and make washing your car easy. The professional wash mitt is extra thick and delivers superior cleaning power along with scratch and swirl-free results. Can be use wet or dry, it picks up dust and dirt with ease and it holds lots of water and suds for a premium clean. Authentic wool sheepskin wash mitts bunch up, fall apart and deteriorate over time. This mitt is strong, more durable, 30 percent softer than wool mitts and guaranteed to last longer. This wash mitt is synthetic and oil free so it will clean your paint without scratching the surface.