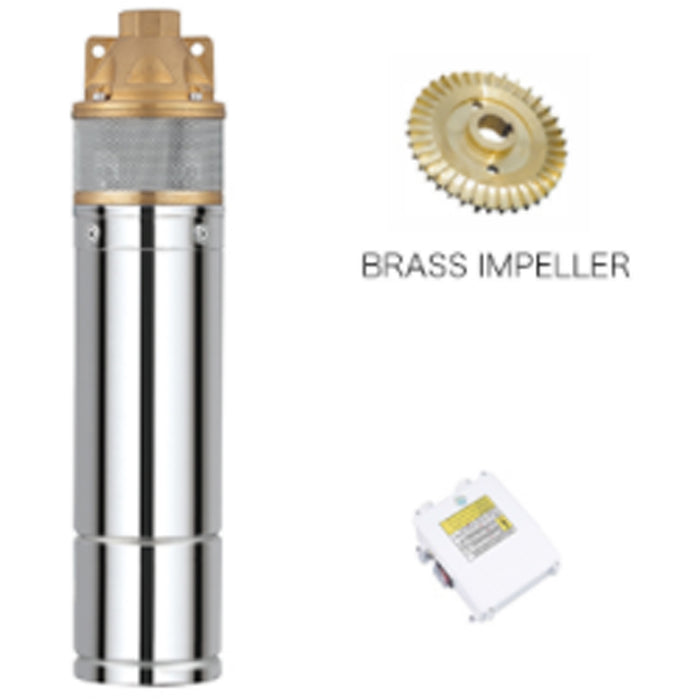 Taifu 4SKM-100 (A) Submersible Pump
1.0 HP
DEEP WELL PUMP: Application:Applied to pumping such liquid which is clean, no solid matter or frictional matter, low viscous, noncorrosive, non-crystallizable, chemically neutral and close to water.Such as:
Tank filling.
Domestic water supply.

Water transfer.

Pressure boosting.

Irrigation. FEATURES:
copper wire with automatic wiring machine.

cold-rolled silicon steel sheet with high-speed punching.

304 stainless steel welding shaft.

Taiwan imported over-current protector.

C&U bearing(best bearing of China).

No leakage with the high quality mechanical seal.

High-pot testing, outgasing test and performance test, etc.