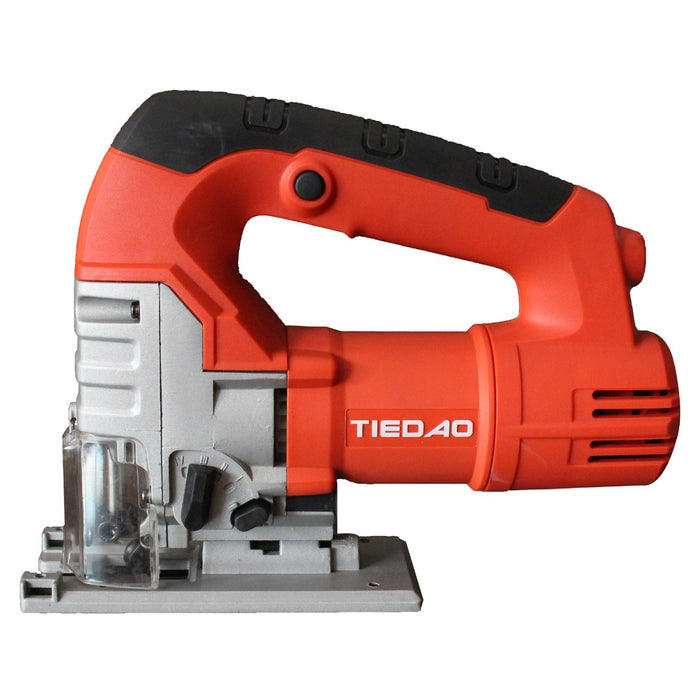 TIEDAO BIG JIGSAW TD10165A - 650WATTS - 100% COPPER WINDING - HEAVY DUTY
WATTS: 650W
STROKE LENGTH: 26MM
CUTTING DEPTH: WOOD 60MM/STEEL 6MM
NO-LOAD SPEED: 0-2600R/MIN

This TD10165A Professional Jig Saw by TIEDAO is the best power tool for wood and steelworkers. It has a rated input power of 650W with a No-Load Speed of 0-2600r/min. It has a stroke length of 26mm, with a cutting depth of 100mm for wood and 10mm for steel. It comes with 100% guaranteed copper wiring.