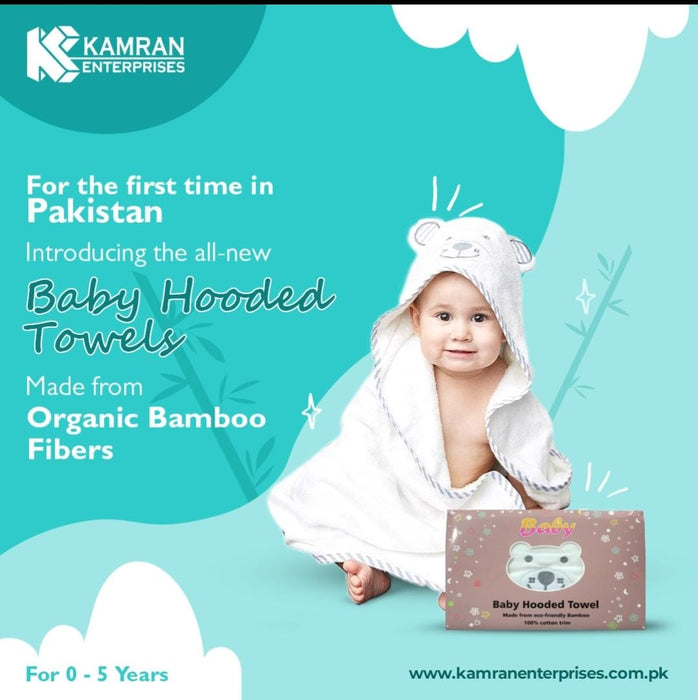 Ultra Soft Bamboo Hooded Baby Towel - Hooded Bath Towels with Ears for Babies, Toddlers - Large Baby Towel - Perfect Gift for New Born
Ultra Soft Bamboo Hooded Baby Towel - Hooded Bath Towels with Ears for Babies, Toddlers - Large Baby Towel
Cute and Cuddly - We're bringing all the cuteness of your child's favorite stuffed animal to a baby hooded bath towel! Now they can dry off while running around as an animal in their fun baby towel.

Softest of the Soft – Treat your kids to the bath towels that are absorbent, plush, and oh so soft. Not only do our towels for baby get even softer with every wash, but they're also made of 100% bamboo so they're eco-friendly, too!

Fun for All – Adorable for parents, cozy for kids, and fun for everyone, our hooded baby towel has cute ears and a minimalistic, unisex design that both boys and girls will love.

Perfect Gift for New Born or Toddlers. A Gift with special Care and safety.